1. I made my first Trader Joe's trip in a while earlier this week to stock up on some frozen foods and grab some cheap flowers to spring up the house. Bunches of daffodils are $1.50! While strolling down the aisles, somehow a container of Dark Chocolate Almond Bark Thins jumped in my cart. They are delicious: creamy, crunchy, a little bit of salt. Delightful. You really feel satisfied after a little piece (but check back with me after the weekend to see if I have any left).
2. Seeing as we have a relatively new baby, our Friday and Saturday nights often consist of a quick dinner out with Em and a movie on the couch. We've been trying to watch all the Oscar Best Picture nominees and saw Whiplash last weekend. The movie was great, but guys, I have a serious crush on Miles Teller. He's like 7 years younger than me and most likely a douche, but boy oh boy, I like what I see. He has scars on his chin which totally get me (my husband has one too!).
He cleaned up real nice for the Oscars. And this is his date. So clearly I had a chance with him.
3. We are headed to Florida next month for a little family vacation. Emma has approximately 75 bathing suits, and I have zero. There is no way I'm putting this belly in a bikini so I am officially graduating to the one piece. #momproblems In my cart are the following two from Jcrew :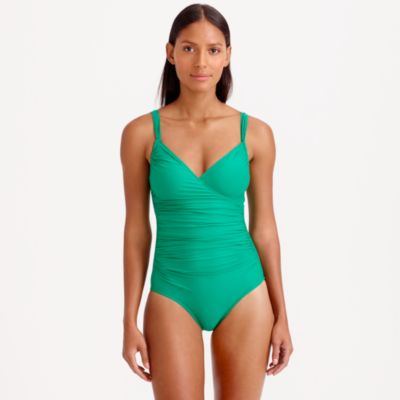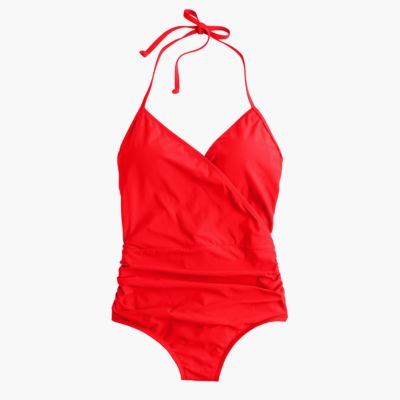 And one more from Old Navy that I cannot get a photo of for some reason. Basically it's a black and white striped halter. I'll do a review once I actually get a chance to try them on. But NO photos! I thought I would really go gangbusters on my diet for the next month but I just had chips with lunch so maybe not.
4. I think I want to get my bangs cut like Taylor Swift. I can feel your judgement already. But seriously, can I pull this off? (And yes, I follow T.Swift on insta).
5. I'm super excited it is daylight savings time this weekend! It might be my third favorite holiday. Longer days mean spring is coming (despite the fact that it was 6* when I woke up this morning). That said, I'm wondering how it will impact E's snoozing. She is on a great schedule of sleeping from 7:30pm-6:15/7am with a little snack around 4am. Fingers crossed my little girlfriend adjusts easily. Mama needs her beauty sleep. Like A LOT of beauty sleep.
Happy start of spring my friends!